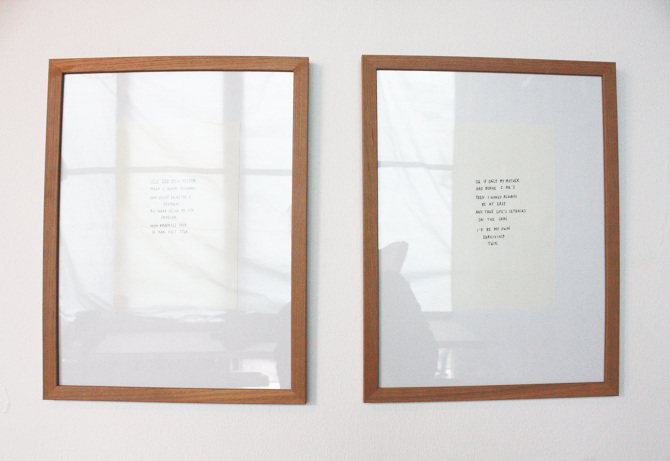 Title: Untitled (2 of me), 2012
Size: 2 frames, each 30x40 cm
Materials: 2 wooden frames, ink on paper
Och, had mijn moeder maar 2 ikken gebaard
Dan bleef er altijd 1 gespaard
Als wrang geluk bij een ongeluk
Mijn broertje dood, ik kan niet stuk.

//

Oh if only my mother had borne 2 me's
than I would always be at ease
I'd take life's setbacks on the chin
And be my own surviving twin.

Translated from Dutch to English by David Colmer.